What's Ahead for Kitchen Design Trends in 2019
Kitchen design trends seem to come and go throughout the years.  At Persona Kitchen & Bath Solutions, we feel some of 2019's most popular predicted trends shine a light on what the future of kitchen design will become.  The trends we'll cover in this article are ideas that have come to the forefront of many homeowners' thoughts lately, but they represent classic styles that won't leave you with an outdated look anytime soon. 
Sustainability
Looking back on 2018, we learned that consumers' awareness of environmental issues continue to rise and 2019 will see homeowners integrating more sustainable features into their homes.  Kitchen design and remodeling will be more about renewable energy and sustainably engineered building materials. Kitchen designers and engineers will continue to create ways to reduce waste by improving food storage space – keeping food fresher for longer periods of time without the need to employ plastics.  After all, it's only by preserving the health of our planet that we'll get to enjoy our homes for many years to come.
Vibrant Colors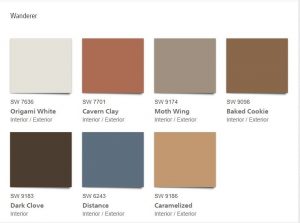 Pastels have dominated the market for several seasons, but we'll soon be seeing the return of more bold, dramatic, and darker shades.  Solid color kitchens with accents of black, white, or grey will begin to pop up, as will deep green shades and earth tones that will add a component of splendor to the kitchen area.
Not ready to go all-out with a bold new change in color?  You can always take smaller steps that are reversible.  Here are a few examples:
Changing the color of your chairs and barstools

Creating a painted feature wall

Adding custom artwork

Changing the lighting fixtures

Handcrafted Kitchen Elements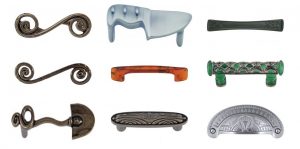 Returning to basics in 2019 will include handmade artwork.  We're seeing this coming back in a big way.
We've referenced the handcrafted component before, but we truly believe that to achieve a unique kitchen design requires you to avoid mass-produced hardware and décor that can be found at any indoor lumber yard.  At Persona, we like to incorporate a more boutique experience that defines your personality in a way that doesn't look off-the-shelf from a box store.  We source items for your kitchen that you feel a connection with.
If you are ready to explore the possibility of a beautiful new kitchen renovation for your home, speak to one of our designers at Persona Kitchen & Bath Solutions in Wichita, Kansas.  Our professional staff can design something that speaks to your personal tastes and that will grab the attention of you and your guests for years to come.
Modular Kitchen Designs
An example of blending form and function, modular kitchens are set to take center stage. Modular Design refers to kitchens that have moving parts – so you can move a dining table up and down, reposition a kitchen island to the side, or make additional space.
If you want a modular kitchen design to succeed, it requires a critical design approach.  It's an innovative concept that requires a little extra work in the planning and design stages, but the results are amazing.  Furthermore, you will be able to adjust your kitchen as the need arises to accommodate your lifestyle.